"Hello! I am a design thinker, culture explorer and a speculative futures researcher. The products and experiences I design demystify the unknown and provide a framework for positive futures."

I am from Bangalore, India and recently completed my Bachelors (Hons) in Product and Innovation at the Glasgow School of Art, UK. I am currently working at Else in London as an Experience Architect.

I am always keen to take on freelance design projects, so feel free to contact me via LinkedIn or email :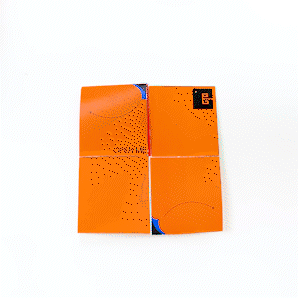 ---
︎Selected for Enterpreneurial Scotland's Saltire Scholarship Cohort
︎Highly Commended Award for GSA's Creative Enterprise Award

︎Exhibited work at GSA for Graduate Showcase Exhibition

︎Exhibited work at the ARC for Regenerative Futures Exhibition

︎Released 'Feminism & The City' Magazine
---
INDUSTRY
EXPERIENCE
UI/ UX,
QwikSpec
Advanced Development Product Design Internship, SharkNinja.
Undergraduate Lead Representative of the Innovation School, GSA.
User Experience Architect, ELSE London
---
COMMUNICATION+
DATA DESIGN MANAGEMENT
Design Director: Glasgow University Magazine
GRRIPP Magazine Designer, UCL
GliTCH Design Direction, Durham University.
---
Flâneur: Fleeting Momunents of Glasgow
NHS Staff Health & Wellbeing
Coorie: Branding and Experience
Memory mapper

Future Experiences: Regenerative Local Health
Loopd: Elevated care systems for lifelong illnesses.
---
To know more or get my CV, contact me via email at nmannarprayil@gmail.com or on LinkedIn︎︎︎.
In collaboration with:
SharkNinja
---
UK Research & Innovation
---
NHS, Ayrshire & Arran
---
University College London
---
ELSE London
---
Innovation School, Glasgow School of Art
---
GRRIPP: Gender Responsive Resilience & Intersectionality with Policy & Practise
---
GLiTCH: Governing Life through Technology, Connectivity & Humanitarianism
---
Durham University
---
Glasgow University Magazine
---
Qwikspec
---
India Foundation of the Arts + Art1st Foundation
---
Ether Design